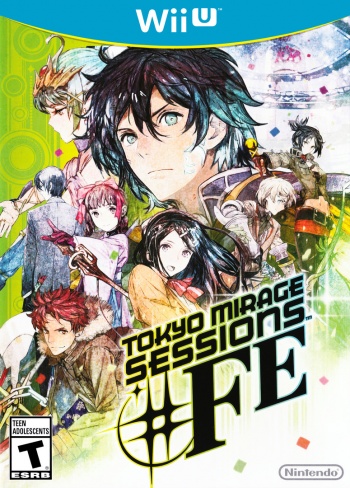 Год
: 2016
Жанр
: Role-playing
Разработчик
: Atlus
Издательство
: Nintendo
Платформа
: Wii U
Регион
: NTSC-U
Текст
: ENG
Звук
: JPN
Страница патча
:
GBAtemp
Описание
:
The spirits attacking Tokyo, known as Mirages, steal people away to an alternate dimension and sap their creative energy. Now you and the rising stars you call friends will need to call on your creative power—manifested as iconic Fire Emblem characters—to save your city. Play to your strengths in high-energy turn-based battles against rogue Mirages; then fuse items to craft powerful weapons and crush your foes. Around every corner you'll find fan-service, including Fire Emblem references, original songs by Japanese entertainment giant Avex, dungeons themed after the entertainment industry, and eye-catching music performances.
---
Игра пропатчена и подготовлена под WUP installer для установки в nand или usb.
Q: What exactly change this?
A: A complete list of the changes to the dialog can be found here. But here is a quick list:
— Reverted costumes back to Bikinis, also changing the menu icons back and their original names and descriptions.
— Completely redid chapter 2 and a few other minor parts of other chapters to return references to Gravure Modelling, this also uses the original voice files instead of re-recorded ones.
— Fixed any map changes relating to pictures in dungeons that were changed.
— Swapped the English files out for Japanese versions for retranslated files.
— Healing points no longer come in envelopes. (Spelling error by the localisation team where envelops was spelled envelopes)
— Changed Profiles to reflect the character's real ages and change back references to Gravure Modeling.
— Reverted any censored prerendered Cutscene files.