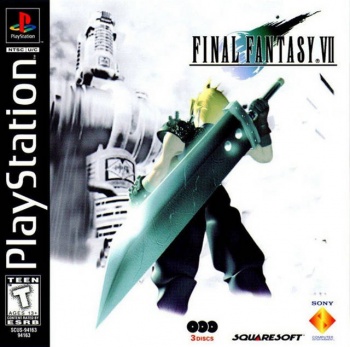 Год
: 1997
Жанр
: Role-playing
Разработчик
: Squaresoft
Издательство
: Squaresoft
Платформа
: PSP
Тип дампа
: PSX2PSP
Регион
: NTSC-U
Текст
: ENG
Страница патча
:
ROMhacking
Описание
:
Beacause is a Final Fantasy VII relocalization. It is a complete retranslation and relocalization from the ground up, using the original Japanese script. The aim is to have an end product that is accurate and professional. Official sources have been used to minimize errors in context and spelling. The project's name «Beacause» comes from a misspelling (in the original localization) of the only line spoken by Jenova.
Key Features
:
Translated and localized from the ground up.
All text updated.
Option to keep original character names and series canon.
Option for American English (as opposed to British English).
Some unused dialogue reinstated.
— Two Scenes, accidentally missing in original game, reinstated (Gongaga, Corel Bridge).