Update Required
To play the media you will need to either update your browser to a recent version or update your
Flash plugin
.
---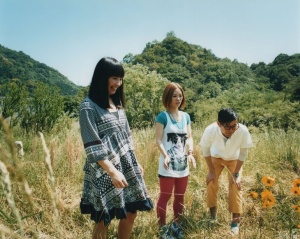 Жанр:
Shoegaze / Post Rock / Alternative Rock / Noise Rock / Indie
Страна:
Japan
Аудиокодек:
MP3
Битрейт аудио:
192 / 256 / 320 kbps
MASS OF THE FERMENTING DREGS
(マス オブ ザ ファーメンティング ドレッグス) is a post-rock/shoegaze trio formed in Kobe, Japan in 2002. They are also popularly known by a shortened form of their name, Masu Dore (マスドレ). They are known for a tightly arranged, guitar-driven style, melodic pop vocals and a high-energy stage presence at their live events. They have been signed to the Japanese indie rock record label AVOCADO Records since the release of their self-titled EP in January 2008. The band went on hiatus in 2012.
In 2015 Mass of the Fermenting Dregs have reformed with new members
Members
Natsuko Miyamoto (宮本菜津子) b. April 9, 1983 – bass guitar, vocals
Isao Yoshino — Drums
Naoya Ogura — Guitar

Former Members:
Yoshino Tsutomu (吉野功) active 2010–2011, drums
Reiko Gotoh (後藤玲子), active 2002-2007 — drums, backing vocals
Chiemi Ishimoto (石本知恵美) b. March 25, 1984, active 2002-2010 guitar, backing vocals

Читать дальше →